Fuzhou Mutian Import & Export Co., Ltd will present the latest veneer peeling machine at LESDREVMASH 2016
11 / 08 / 2016
As the trading company of Fuzhou Sansen Machine Co., Ltd., a professional manufacturer of Veneer Peeling Production Line, Veneer Peeling Machine, Log Debarker, Log Loader, Knife Grinder, Fuzhou Mutian Import & Export Co., Ltd will participate in the LESDREVMASH 2016 exhibition. The company will introduce their latest veneer peeling machine at the exhibition.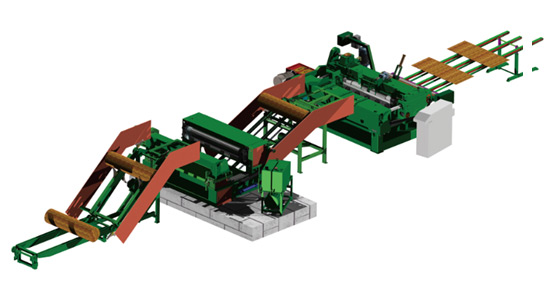 The machine has the following features:
1. The Linear Speed can be adjusted to various speed according to the tree species.
2. The blade angle is adjustable.
3. The follow-up blade gare will keep the squeezing force constant to make a good veneer evenness.
4. 90% of the whole machine parts is processed by the CNC to guarantee the precision of the machine
5. Advance configuaration: Hydraulic lock and servo motor which can switch quickly between three veneer peeling thicknesses.
Fuzhou Mutian Import & Export Co., Ltd team will be glad not only to welcome visitors at their booth 83A65 (Pavilion 8, hall 3) , but also to present the up-to-date equipment and answer all your questions.
---