Lesdrevmash'2010: Present and Future of the Russian Timber Industry
On September 27 Expocentre opens the 13th International Exhibition for Machinery, Equipment, Fittings, Tools and Instruments for the Woodworking, Furniture, Timber, Pulp and Paper Industries Lesdrevmash.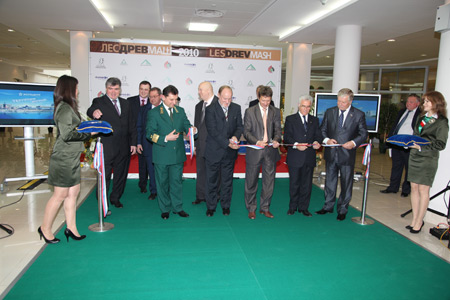 The exhibition carries the logos of UFI – the Global Association of the Exhibition Industry, and RUEF – the Russian Union of Exhibitions and Fairs.
Expocentre runs the Lesdrevmash exhibition in association with the Russian Union of Timber Industrialists and Exporters, with the official support from the Ministry of Industry and Trade of the Russian Federation, European Federation of Woodworking Manufacturers (EUMABOIS), under the auspices of the Chamber of Commerce and Industry of the Russian Federation and Government of Moscow.
The exposition has a complex character, displaying not only machinery, equipment, fittings and tools but also modern technologies for timber processing.
This year about 500 companies and organizations from 23 countries participate in Lesdrevmash'2010. National display will be presented by Germany,
Traditionally, along with the Lesdrevmash'2010 exhibition, there is held the 5th International Forum The Forest and Mankind. Within the forum there will be discussed topical problems of the Russian timber industry development, including prospects of Russia's cooperation with the global forest industry, searching for effective ways of post-crisis development.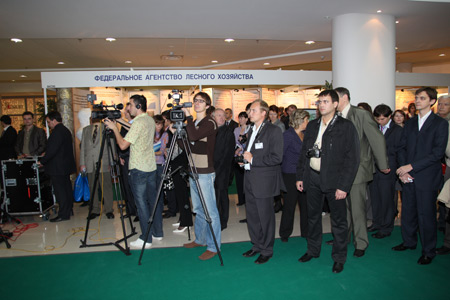 http://www.lesdrevmash-expo.ru/en/
---