The renewed HewSaw R200 A.1 sawing machine will be showcased at Lesdrevmash

Veisto is participating in the Lesdrevmash tradeshow in Moscow from October 22 – 25, 2018. The Finnish company's main products are high production sawing lines for small to medium diameter logs. At Lesdrevmash, Veisto is showcasing its renewed R200 A.1 sawing line. Visitors can take a close look at the machine at Veisto's stand - 23C45.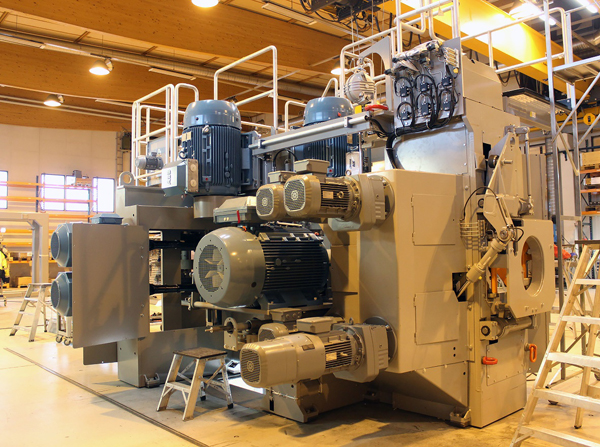 Veisto Oy is a long-established family-run company that designs and manufactures HewSaw single pass and multi-unit production lines and machines for sawn timber. The company is based in Mäntyharju, in Finland's Lake District. Its reputation as a leading manufacturer of sawing machines has spread far afield, with exports accounting for about 80% of the company's production. The main market areas outside of Finland include: Sweden, the Baltic Countries, North America, Russia, Central Europe and the Southern Hemisphere plantation forests. Veisto has been in business for almost 60 years and has delivered over 400 HewSaw machines to customers in more than 30 countries on six continents. Veisto employs over 220 professionals worldwide.
For further information, visit www.hewsaw.com
---