A B C D E F G H I J K L M N O P Q R S T U V W Y Z
MÜHLBÖCK-VANICEK
Phone: +7 (495) 951-2714
Address: Eberschwang 45, A-4906, Austria
E-mail: info@mbtt.ru
Web: http://www.mbtt.ru
Country: Austria
Mühlböck develops and produces: — drying kilns and tunnels, — wood chips and waste dryers, — vacuum and steaming kilns, — thermowood kilns.
MAKIL PLUS
Phone: +7 (4967) 76-26-18
Address: 1, Tul'skaya Str., 142200, Serpukhov, Moscow Region, Russia
E-mail: info@makilplus.ru
Web: http://www.makilplus.ru
Country: Russia
The production of kilns for the lumber with the heat transfer by air and water; camera capacity from 1 up to 120 m³. Production of boilers from 100 up to 500 kW.
MAKRON OY
Phone: +358 (3) 859-500
Address: Keskikankaantie 9, FI-15860 Hollola, Finland
E-mail: makron@makron.com
Web: http://www.makron.fi
Country: Finland
Complete MAKRON lines for effective industrial production of log houses, timber frame houses, DoubleWood houses and ecological cellulose insulation — Ecowool. MAKRON — Promise to Complete!
MARUNAKA TEKKOSHO INC.
Phone: +81 (54) 259-8111
Address: 175-1 Marikoshinden, Suruga-Ku, Shizuoka 421-0111, Japan
E-mail: info@marunaka-jp.com
Web: http://www.marunaka-jp.com
Country: Japan
Since foundation in 1933, MARUNAKA produce woodworking machines. We specialize in super surfacers and lengthways slicers. Furthermore, we make knife grinders, veneer dryers, and wrapping machines.
master PROFF
Phone: +7 (8352) 55-71-81
Address: 12G, Dorozhny Proezd, 428037, Cheboksary, Chuvash Republic, Russia
E-mail: sale@masterproff.com
Web: http://www.masterproff.com
Country: Russia
The company specializes in production of lines for coating of MDF, timber, WPC and other materials with PVC films, PE, paper, as well as equipment for production of interior doors.
MAYKOP ENGINEERING PLANT, LTD.
Phone: +7 (8772) 52-50-00
Address: 175, Pushkina Str., 385000, Maykop, Republic of Adygea, Russia
E-mail: mmz-market@mail.ru
Web: http://maykop-mmz.com
Country: Russia
Manufacture and sale of Atlant-C and Maiman (LV, MM) hydromanipulators of high-resistance steel with a load moment from 20 to 150 kNm and boom up to the 12.8 m for the forest wood industry. Production...
MB MASCHINENBAU GMBH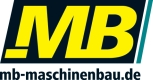 Phone: +49 (5221) 99413-0
Address: Zeppelinstrasse 24, D-32051 Herford, Germany
E-mail: info@mb-maschinenbau.de
Web: http://www.mb-maschinenbau.de
Country: Germany
MB Maschinenbau is producing a wide range of sanding machines for wood and wood composites, based on brush technology. The spectrum covers automated solutions as well as joinery machines.
MDM-TECHNO
Phone: +7 (495) 788-4475
Address: Bldg. 1, 22, Kosmonavta Volkova Str., 127299, Moscow, Russia
E-mail: machinery@mdm-techno.ru
Web: http://www.mdm-techno.ru, www.mdmtools.ru
Country: Russia
Equipment, tools and consumables for furniture production and woodworking, glass and stone processing from leading European manufacturers. Time-efficient high-quality service.
MEBEL KRUPNYM PLANOM, MAGAZINE (PREDPRINIMATEL, PUBLISHING HOUSE)
Address: Russia
E-mail: 179108@expocentr.ru
Web: http://www.idpr.ru
Country: Russia

MEBELNY MIR, AN INFORMATION AND ANALYTICAL MAGAZINE OF COUNTRIES OF THE EURASIAN ECONOMIC UNION
Phone: +7 (499) 479-3828
Address: P.O. Box 9, Moscow, Russia
E-mail: mebel-mir@yandex.ru
Web: http://mebel-mir.ru
Country: Russia
The magazine tells you everything about the furniture: manufacturing, sale, technologies and equipment, history and news, regulatory documents and advertisements.
MEBELSHIK, MAGAZINE
Phone: +7 (812) 335-1832, (495)139-8018
Address: TC Mebel'-City, 1, Mebel'naya Str., 197374, Saint Petersburg, Russia
E-mail: pr@mebelshik.ru
Web: http://www.mebelshik.ru
Country: Russia
Mebelshik is an analytical magazine for the furniture industry and related spheres, devoted to different aspects of furniture production — development of the modern technologies, new products in the e...
MEBOR D.O.O.
Phone: +386 (4) 510-32-00
Address: Češnjica 48B, 4228 Železniki, Slovenia
E-mail: mebor@mebor.si
Web: http://www.mebor.eu
Country: Slovenia
Mebor has been manufacturing machines for sawmills since 1982. Horizontal band saws, sawing lines, board edgers, multi rip saws, circular saws for logs, cross cut saws and blade sharpeners.
MEINAN MACHINERY WORKS, INC.
Phone: +81 (562) 47-2211
Address: 3-130, Kajita-cho, Obu, Aichi, 474-8543, Japan
E-mail: sales@meinan.co.jp
Web: http://www.meinan.co.jp
Country: Japan
Meinan changed the basic technology of veneer peeling by inventing the peripheral block driving system, and continues developing new machines and applications for the veneer & plywood industry. All Me...
MICHAEL WEINIG AG

Phone: +49 (9341) 86-0
Address: Weinigstraße 2—4, D-97941 Tauberbischofsheim, Germany
E-mail: info@weinig.com
Web: http://www.weinig.com
Country: Germany
WEINIG is the leading brand for solid wood processing and your partner in splitting, scanning, cutting, finger jointing, gluing, planing and profiling through to window production and automation.
MICROTEC INNOVATING WOOD
Phone: +39 0472 273 611
Address: Via Julius-Durst Str. 98, 39042 Bressanone / Brixen, Italy
E-mail: info@microtec.eu
Web: http://microtec.eu
Country: Italy
Microtec is the most trusted scanning & optimization provider for the sawmilling and wood processing industry. We have been setting the standards in this market since 1980.
MIKHAIL ILYAYEV SCHOOL OF ARTISTIC WOOD CARVING
Address: Russia
E-mail: 179124@expocentr.ru
Country: Russia

MINDA INDUSTRIEANLAGEN GMBH

Phone: +49 (571) 3997-0
Address: Hans-Böckler-Str. 24, 32423 Minden, Germany
E-mail: info@minda.de
Web: http://www.minda.ru
Country: Germany
We produce complete plants for glue laminated timber (BSH), cross laminated timber (CLT) and block house elements.
MINISTRY OF FORESTRY OF THE REPUBLIC OF TATARSTAN
Phone: +7 (843) 221-3701
Address: 37A, Prospekt Yamasheva, 420124, Kazan, Republic of Tatarstan, Russia
E-mail: minleshoz@tatar.ru
Web: http://minleshoz.tatarstan.ru
Country: Russia
The Ministry of Forestry of the Republic of Tatarstan is an executive body of the Republic of Tatarstan.
MINISTRY OF FORESTRY OF THE TVER REGION
Phone: +7 (4822) 79-03-70
Address: Office 401, 9, Svobodny Pereulok, 170000, Tver, Russia
E-mail: minleshoz@web.region.tver.ru
Web: http://www.les.tver.ru
Country: Russia
Executive body of the Tver Region authorized in the field of forest relations.
MINISTRY OF NATURAL RESOURCES AND TIMBER INDUSTRY OF THE ARKHANGELSK REGION
Phone: +7 (8182) 20-77-76
Address: 18, Vyucheyskogo Str., 163000, Arkhangelsk, Russia
E-mail: lesdep@dvinaland.ru
Web: http://www.dvinaland.ru/power/departments/deples
Country: Russia
The state administration of forest relations, timber industry, environmental protection, animal protection, mineral resources, water relations, waste management.