FOREST SERVICE, LLC
Phone: +7 (812) 655-0474
Address: Bldg.1, 1, Industrial'naya Str., Sertolovo-1 Residential District, 188650, Sertolovo, Leningrad Region, Russia
E-mail: info@forestservice.ru
Web: http://www.forestservice.ru
Country: Russia
Our company is official dealer of the following Swedish top brands: forest machines Rottne, mobile chippers Bruks, backhoe loaders Huddig, tiltrotators Indexator.
FORESTRY AND TIMBER INDUSTRY COMMITTEE OF THE NOVGOROD REGION
Phone: +7 (8162) 77-04-52
Address: 13A, Voskresenskiy Bulvar, Velikiy Novgorod, Russia
E-mail: info@leskom.nev.ru
Country: Russia
Executive authority performing public functions and exercising powers in the field of forestry and forest industry in the forest lands of Novgorod Oblast.
FORESTRY DEPARTMENT OF THE BELGOROD REGION
Address: 102, Preobrazhenskaya Str., Belgorod, Russia
E-mail: 139558@expocentr.ru
Country: Russia
Manage, control and supervision in the sphere of forest relations.
FORESTRY DEPARTMENT OF THE BRYANSK REGION
Phone: +7 (4832) 74-21-86
Address: 34, Kalinina Str., 241037, Bryansk, Russia
E-mail: bryanskleshoz@mail.ru
Web: http://www.bryanskleshoz.ru
Country: Russia
Forestry Department of the Bryansk Region is an executive body of Bryansk region, providing sustainable and rational use of forests, their conservation, protection and reproduction.
FORESTRY DEPARTMENT OF THE VOLOGDA REGION
Phone: +7 (8172) 72-03-03
Address: 27, Gertsena Str., Vologda, Russia
E-mail: dlk.vologda@gov35.ru
Country: Russia
Organisation of forest exploitation, protection, conservation, reproduction,federal state supervisory control, maitenance of federal state register.
FOREZIENNE MFLS
Phone: +33 (477) 27- 47-14
Address: Z.A. Le Chanasson, 42110 Epercieux Saint-Paul, France
E-mail: youri.silverstov@forezienne.com
Web: http://www.forezienne.com
Country: France
French manufacturer of cutting tools for wood transformation. We have a big range of cutting tools for wood tranformation as well as different kind of machines for maintenance of cutting tools.
FOSHAN CITY BITUO MACHINERY EQUIPMENT NETWORK SERVICE CO. LTD.
Phone: +86 (757) 23621518
Address: 2nd Floor, Lunjiao Chamber of Commere Building, Shunde, Foshan, Guangdong, China
E-mail: info@woodworkingb2b.com
Web: http://www.woodworkingb2b.com
Country: China
As the professional media of woodworking machinery industry in China, we have the professional b2b platform: www.woodworkingb2b.com, www.woodworking365.com and publications (Global Woodworking ...
FREUD S.P.A.
Phone: +39 (0432) 551-411
Address: Via Padova 3, Z. I. Feletto Umberto, 33010 Tavagnacco (UD), Italy
E-mail: info@freud.it
Web: http://www.freudrus.ru
Country: Italy
FREUD is a world leading manufacturer of Circular Saw Blades, Cutter Heads, Router Bits and Carbide for industrial users, offering innovative products, manufacturing expertise and strong partnership.
GASS SP. Z O.O
Address: Poland
E-mail: 139266@expocentr.ru
Country: Poland
Представительство в РФ: Россия, 109457, г. Москва, ул. Жигулевская, д. 3, корп. 3, ООО «ИНСТРУМЕНТ.РУ» Representation Office in Russia: INSTRUMENT.RU, Bldg. 3, 3, Zhigulevskaya Str., Moscow, ...
GEBR. SCHROEDER GMBH & CO. KG
Phone: +49 (2581) 2704
Address: Beckumerstr. 30, D-48231 Warendorf, Germany
E-mail: info@gebr-schroeder.de
Web: http://www.gebr-schroeder.de
Country: Germany
For more than 60 years GEBR. SCHROEDER (Germany) is a specialized manufacturer of machines and complete systems for all kinds of parquet and wood flooring production, only.
GEOS, LTD.
Phone: +7 (831) 415-6946
Address: 11, Prospekt Lenina, Nizhny Novgorod, Russia
E-mail: geos@k3info.ru
Web: http://www.k3info.ru
Country: Russia
Development of KZ-Kottedj software for engineering of wooden houses and KZ-Mebel software for furniture engineering.
GERHARD KOCH MASCHINENFABRIK GMBH & CO. KG
Phone: +49 (5202) 990-0
Address: Industriestrasse 18—22, 33818 Leopoldshoehe, Germany
E-mail: info@kochma.de
Web: http://www.kochma.de
Country: Germany
KOCH offers a wide variety of machines for sawing, shaping, drilling, glueing and dowel insertion for the production of drawers, furniture, doors and windows as well as for the woodworking industry.
GESEM, LTD.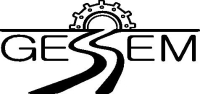 Phone: +7 (495) 374-8264
Address: 14, Kolodezny Pereulok, 107076, Moscow, Russia
E-mail: info@gesem.ru
Web: http://www.gesem.ru
Country: Russia
Official Distributor of AFEX Fire Suppression Systems in Russia and the CIS. Installation and maintenance of automatic fire suppression systems for heavy equipment and vehicles.
GIARDINA FINISHING S.R.L.
Phone: +39 (031) 783-0801
Address: Via Vico Necchi 63, 22060 Figino Serenza (CO), Italy
E-mail: info@giardinagroup.com
Web: http://www.giardinagroup.com
Country: Italy
GIARDINA FINISHING, a leader in the design, development and manufacture of machinery and complete plants for coating, is mainly engaged in the coating of wood, glass, plastic, metal.
GLAVNOE UPRAVLENIE PRIRODNIH RESURSOV I EKOLOGII ALTAI KRAI
Phone: +7 (3852) 63-88-23
Address: 61, Proletarskaya Str., Barnaul, Altai Territory, Russia
E-mail: mail@mail.altailes.ru
Web: http://www.altaipriroda.ru
Country: Russia
The exercise of authority in the field of forest relations on the territory of the Altay Region.
GLOBUS S.R.L.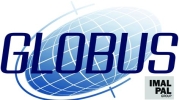 Phone: +39 (0321) 862702
Address: Viale Fauser 3, I-28066 Galliate (NO), Italy
E-mail: info@globussrl.it
Web: http://www.imalpal.com
Country: Italy
GLOBUS is a world leader in the supply of the complete range of machines for wood preparation in PB, MDF, OSB and energy plants.
GRANDFOREST AB
Phone: +7 (812) 324-9760, (921) 965-9061
Address: SE-21146, Sweden
E-mail: sawmill.concept@gmail.com
Web: http://www.sawmillconcept.ru
Country: Sweden
An ultimate solution to fit almost any budget! Wide range of new and second-hand woodworking equipment from the leading European industrial groups. Supply of equipment, installation, supervision, ...
GRECON GRETEN GMBH & CO. KG

Phone: +49 (5181) 79-0, +7 (499) 128-8797
Address: Hannoversche Str. 58, D-31061 Alfeld, Germany
E-mail: sales@grecon.de, info@grecon.ru
Web: http://www.grecon.com
Country: Germany
GreCon is the leading partner for preventive fire protection, measuring systems and x-ray scanners with a comprehensive sales and service network.
GRENZEBACH BSH GMBH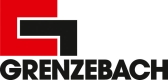 Phone: +49 (6621) 81-3000
Address: Rudolf-Grenzebach-Str. 1, 36251 Bad Hersfeld, Germany
E-mail: wood@grenzebach.com
Web: http://www.grenzebach.com
Country: Germany
Grenzebach BSH offers dryers, slicers, infeed, outfeed, sorting and stacking systems for veneer production.
GRIGGIO CENTRE
Address: Italy
E-mail: 139275@expocentr.ru
Country: Italy
Россия, 125493, г. Москва, ул. Флотская, д. 5а, оф. 504 Office 504, 5A, Flotskaya Str., Moscow, 125493, Russia TEL +7 (495) 544-5420 FAX +7 (495) 544-5421 E-mail: info@griggio.ru Internet: ...