WARATAH
Address: Finland
E-mail: alexander.kislukhin@wi.waratah.net
Web: http://www.waratah.net
Country: Finland
Россия, г. Москва, ул. Летниковская Letnikovskaya Str., Moscow, Russia Россия, г. Москва, ул. Летниковская Letnikovskaya Str., Moscow, Russia Waratah is the world wide leader in harvester heads ...
WDT MASCHINENBAU GMBH
Phone: +43 (3865) 44889-15
Address: Wiener Strasse 22, A–8650 Kindberg, Austria
E-mail: office@wdt.at
Web: http://www.wdt.at
Country: Austria
Timber mills, chipper canters, log frames, circular-saw mills, bark peeling machines, roundwood and lumber sorting machines, palletization devices, spare parts, motorization, installation.
WEGOMA GMBH
Phone: +49 (7235) 97393-0
Address: Bahnhofstrasse 7, D-75399 Unterreichenbach, Germany
E-mail: info@wegoma.de
Web: http://www.wegoma.de
Country: Germany
WEGOMA — quality and innovation! Sliding table saws, Sanding and edgebanding machines, feeders, power tools, etc.! Experience for more than 40 years!
WEIMA MASCHINENBAU GMBH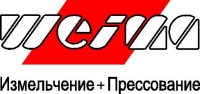 Phone: +49 (7062) 9570-0
Address: Bustadt 6-10, 74360 Ilsfeld, Germany
E-mail: info@weima.com
Web: http://www.weima.com
Country: Germany
WEIMA has been constructing shredding machines for over 25 years in the plastic, wood and recycling industries. The company employs worldwide staff with owns sales locations in France, USA and Russia.
WEMA PROBST WOLFGANG HOFMANN GMBH MASCHINEN — UND ANLAGENBAU
Phone: +49 (6055) 918-0
Address: Fabrikstr. 3, 63579 Freigericht, Germany
E-mail: mail@wemaprobst.de
Web: http://www.wemaprobst.de
Country: Germany
Machines and complete lines to work pre-sorted timber in bark, diameter from 3 up to 35 cm. Machines for saw milling and profiling, pole peeling, cutting, end working, feed systems etc. for interior ...
WEMHÖNER SURFACE TECHNOLOGIES GMBH & CO. KG
Phone: +49 (5221) 7702-0
Address: Planckstrasse 7, 32052 Herford, Germany
E-mail: sales@wemhoener.de
Web: http://www.wemhoener.de
Country: Germany
Wemhöner provides the wood based panel and furniture industry: — melamine short-cycle press lines, — lacquering direct and digital printing lines, — 3D VARIOPRESSES®, — lightweight and ...
WESTRON-A
Phone: +7 (495) 626-9269
Address: 16, Teterinskiy Pereulok, 109004, Moscow, Russia
E-mail: westron-a@rambler.ru
Web: http://www.westron.su
Country: Russia
Design and production center of the next-generation equipment for band saw Borazon CBN Sharpener and setting machine.
WILHELM ALTENDORF GMBH & CO. KG
Phone: +49 (571) 9550-0
Address: Wettinerallee 43/45, D-32429 Minden, Germany
E-mail: info@altendorf.de
Web: http://www.altendorf.com
Country: Germany
Altendorf is the world market leader for sliding table saws.
WINTERSTEIGER
Phone: +7 (495) 645-8491
Address: Bldg. 3, 14, Krzhizhanovskogo Str., 117218, Moscow, Russia
E-mail: office@wintersteiger.ru
Web: http://www.wintersteiger.ru
Country: Russia
World leader in production of machine tools and saw blades for fine and precise sawing of wood. Production program includes bandsawing machines and saw blades.
WOODEYE BY INNOVATIV VISION AB
Phone: +46 (13) 460-51-00
Address: Idögatan 10, 58278 Linköping, Sweden
E-mail: info@ivab.se, el@ivab.se
Web: http://www.woodeye.se
Country: Sweden
WoodEye Scanner from Innovativ Vision reveals all wood defects. We have installed about 500 scanners with cross-sectional view, sorting, longitudinal cutting, classification strength, x-ray, scanning ...
WOODWORKING NEWS, NEWSPAPER
Phone: +375 (29) 697-3411
Address: Office 25, 23-1, Odintsova Str., 220018, Minsk, Republic of Belarus
E-mail: wn@wnews.by
Country: Republic of Belarus
Newspaper for woodworking and furniture enterprises. Circulation is 12 000 copies. Circulation by E-mail of 22 000 copies. The newspaper is distributed in Russia, Belarus and Ukraine.
WRAVOR D O O
Address: Slovenia
E-mail: 139260@expocentr.ru
Country: Slovenia

WRAVOR D.O.O
Phone: +386 (3) 757-19-04
Address: Stranice 27a, SI-3206 Stranice, Slovenia
E-mail: marketing.1.east@wravor.si
Web: http://www.wravor.si
Country: Slovenia
Horizontal bandsaws for small, middle-sized and sawmills with high cutting capacity. Horizontal bandsaws with cutting capacity from 15 to 55 m³/8 h.
WSG COATING TECHNOLOGY GMBH
Phone: +49 (2171) 74329-0
Address: Borsigstraße 1, 51381 Leverkusen, Germany
E-mail: sales@wsg-coating.de
Web: http://www.wsg-coating.de
Country: Germany
We, as a German company and a China based manufacturing branch, provide cost-effective and fully integrated solutions of world-class impregnating & coating lines for woodbased-panel industry.
WTT FÖRDERTECHNIK GMBH
Phone: +49 (2196) 942-0
Address: Wellershausen 3, 42929 Wermelskirchen, Germany
E-mail: verkauf@wtt-foerdertechnik.de
Web: http://www.wtt-foerdertechnik.de
Country: Germany
Conveyor systems, driven and non driven as well as scissor lifts for the furniture industry.
YUTA
Phone: +7 (495) 518-9638
Address: 20, Raskovoy Str., 125040, Moscow, Russia
E-mail: info@yta.ru
Web: http://www.yta.ru
Country: Russia
YUTA company is the supplier of equipment, tools and parts for furniture production, glass and stone processing from the world's leading manufactures.
Z-GROUP
Phone: +7 (499) 409-6216
Address: 360V, Leningradskoe Shosse, Moscow, Russia
E-mail: info@z-group-ru.com
Country: Russia
Z-Group develops and manufactures equipment for furniture and wood industry. The production of edge banding machines, rubbing, for artificial aging.
ZAFFARONI — MARIO ZAFFARONI & FIGLI S.R.L.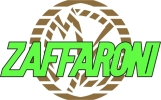 Phone: +39 (029) 688453
Address: Via Centro Industriale Europeo 24, 22078 Turate (CO), Italy
E-mail: info@zaffaroni.com
Web: http://www.zaffaroni.com
Country: Italy
Manufacturer of panel processing machines and plants. Special multi-blades panel saws. Longitudinal milling machines with rollers feeding. Working centres for the folding technology.
ZERMA MACHINERY & RECYCLING TECHNOLOGY — EQUIPMENT FOR WOOD RECYCLING
Phone: +7 (495) 517-9707
Address: 6, Smolenskaya Str., 121099, Moscow, Russia
E-mail: zerma.ru@mail.ru
Web: http://www.zerma.ru
Country: Russia
Machines for wood recycling: 1. Shredders ZWS, ZSS. 2. Granulators GSE, GSC, GSH, GSP. 3. Hammer mills ZHM. 4. Pulverizers PM. 5. Briquetting presses ZBP.
ZIMA CHIPBOARD FACTORY
Address: Quarter 7, baza stroyindustrii, promuzel, 665388, Sayansk, Irkutsk Region, Russia
E-mail: 139304@expocentr.ru
Web: http://zzdsp.ru
Country: Russia
Modern enterprise with annual output of 100 thousand m³ boards per year. Products — construction, furniture, high-lined chipboard phenol films, laminated chipboard.