VALMAGGI CALDAIE SRL
Phone: +39 (0541) 778475
Address: Via Nataloni 27, 47922 Rimini (RN), Italy
E-mail: info@valmaggicaldaie.com
Web: http://www.valmaggicaldaie.com
Country: Italy
VALMAGGI CALDAIE S.r.l. since 1956 operates in thermal engineering, producing boilers with automatic feeding, operating with biomass and solid fuels from the processing of agricultural and forest res
VALON KONE OY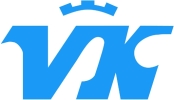 Phone: +358 (19) 36-061
Address: P.O. Box 29, FI-08101 Lohja, Finland
E-mail: info@valonkone.com
Web: http://www.valonkone.com
Country: Finland
Valon Kone (VK) produces rotor log debarkers (equipped also with a rotor for butt-end reducing if needed) mainly for sawmills and plywood mills.
VALUTEC OY
Phone: +7 (911) 779-5147
Address: Tehdaskylankatu 11A, Riihimaki, Finland
E-mail: artem.veretennikov@valutec.ru
Web: http://www.valutec.ru
Country: Finland
Leading European supplier of drying equipment. — Progressive drying kilns, — compartment drying kilns, — control system Valmatics.
VARIOBALT
Phone: +7 (4012) 98-20-65
Address: 2nd Floor, 256, Moskovskiy Prospekt, 236006, Kaliningrad, Russia
E-mail: info@variobalt.ru
Web: http://www.variobalt.ru
Country: Russia
The Variobalt company designs intrashop logistic and dust-exhaust systems, and supplies equipment and materials for furniture manufacturers.
VDMA — GERMAN WOODWORKING MACHINERY MANUFACTURERS ASSOCIATION
Phone: +49 (69) 6603-1340
Address: Lyoner Str. 18, 60528 Frankfurt, Germany
E-mail: info@vdma.org
Web: http://www.vdma.org/wood, www.machines-for-wood.com/ru
Country: Germany
The association's role is to represent its members interests with regard to economic policy and technology, and to organize research projects, seminars and trade fairs.
VECOPLAN AG

Phone: +49 (2661) 6267-0
Address: Vor der Bitz 10, 56470 Bad Marienberg, Germany
E-mail: vecoplan@vecoplan.de
Web: http://www.vecoplan.com
Country: Germany
Vecoplan is a manufacturer of plants and machines for shredding, conveying and processing primary and secondary raw materials in the markets wood, waste and recycling.
VEISTO OY
Phone: +358 (20) 773-8-773
Address: Yrittäjäntie 1, FI-52700 Mäntyharju, Finland
E-mail: sales@veisto.com
Web: http://www.hewsaw.com
Country: Finland
Veisto OY is a Finnish family-owned company with over 200 employees worldwide. The company's main products include HewSaw production lines for sawn timber. Exports account for approximately 80% of ...
VEKTOR GRUPP, LTD.
Phone: +7 (495) 787-4912, 8 800 500 4912
Address: 16, Novoalekseevskaya Str., 129626, Moscow, Russia
E-mail: info@vektor-grupp.ru
Web: http://www.vektor-grupp.ru
Country: Russia
Supply of assembly and welding machines (Siegmund, Germany), industrial robots (KUKA, Germany), machines for mounting hardware welding (Soyer, Germany), universal clamps (DE-STA-CO, Germany) and etc.
VENJAKOB MASCHINENBAU GMBH & CO. KG

Phone: +49 (5242) 9603-0
Address: Augsburger Straße 2-6, 33378 Rheda-Wiedenbrück, Germany
E-mail: info@venjakob.de
Web: http://www.venjakob.de
Country: Germany
Venjakob is a well known specialist in plant engineering for contact free coating and surface technology. From a single machine solution up to a complete coating line, we are your professional ...
VEZA
Phone: +7 (495) 223-0188 / 92
Address: 6, Zavodskoy Proezd, 141190, Fryazino, Moscow Region, Russia
E-mail: veza@veza.ru
Web: http://www.veza.ru
Country: Russia
VEZA (since 1995, 6 own plants) — production of ventilating and processing equipment; steam heaters, axial and centrifugal fans, by individual orders.
VIRUTEX S.A.
Phone: +34 (934) 329-888
Address: Antoni Capmany 1, 08028 Barcelona, Spain
E-mail: export@virutex.es
Web: http://www.virutex.es
Country: Spain
Manufacturer of woodworking power tools, edgebanders and power tools for special purposes.
VISCAT FULGOR
Address: Via delle Industrie 8, 26010 Salvirola (CR), Italy
E-mail: info@viscatfulgor.com
Web: http://www.viscatfulgor.com
Country: Italy
Viscat Fulgor is a manufacturer of machine for the production and maintenance of tools for wood.
VITAP COSTRUZIONI MECCANICHE SPA
Phone: +39 (0577) 987511
Address: Via Pisana 149, 53036 Poggibonsi (SI), Italy
E-mail: vitap@vitap.it
Web: http://www.vitap.it
Country: Italy
Vitap was bory on 1954 specializing in the construction of woodworking machinery. Sixty years later, Vipat is one of the leading company in the production of standard boring machines, CNC boring ...
VITS TECHNOLOGY GMBH
Phone: +49 (2173) 798-0
Address: Winkelsweg 172, 40764 Langenfeld, Germany
E-mail: info@vits.de
Web: http://www.vits.de
Country: Germany
Vits Technology GmbH is the global leader for impregnation lines for HPL, CPL and LPL. We also manufacture coating lines, pilot plants and turnkey factories.
VMTEKH
Phone: +7 (920) 020-0084
Address: Office 601, 4, Novikova-Priboya Str., Nizhny Novgorod, Russia
E-mail: vmteh.ar@mail.ru
Country: Russia
Manufacture of equipment for the production of pellets, engineering works, spare parts for pellet presses.
VNIIDREV
Phone: +7 (48438) 2-21-62
Address: 1, Ploshchad 50 Let Oktyabrya, 249000, Balabanovo, Kaluga Region, Russia
E-mail: vniidrev@pochta.ru
Web: http://vniidrev.balabanovo.ru
Country: Russia
Technologies of manufacturing high-quality wood-based panels and pressworks from waste wood. Technology of manufacturing environment friendly furniture made of laminated wood panels.
VOLLMER WERKE MASCHINENFABRIK GMBH
Phone: +49 (7351) 571-0
Address: Ehinger Str. 34 88400 Biberach an der Riß, Germany
E-mail: info@vollmer-group.com
Web: http://www.vollmer-group.com
Country: Germany
VOLLMER develops technologies and machine units which guarantee highest quality of sharpening of rotating and band saws as well as other types of cutting tools.
VOTTELER LACKFABRIK GMBH & CO. KG

Phone: +49 (711) 9804-5
Address: Schwieberdinger Straße 97/102, D-70825 Korntal-Münchingen, Germany
E-mail: ru.info@votteler.com
Web: http://www.votteler.com
Country: Germany
Production since 1907 of stains and lacquers for massive wood, wooden and plastic materials: organic and water based stains and lacquers, polyester and UV-curing lacquers.
VYDONA S.R.O.
Phone: +420 (573) 301364
Address: Pravčice 244, 76824 Hulín, Czech Republic
E-mail: info@vydona.cz
Web: http://www.vydona.cz
Country: Czech Republic
Manufacturing of standard tools and mainly special tools according to specific customer needs. Sharpening, repairs and modification of our tools as well as tools produced by other manufacturers.
WARATAH
Address: USA
E-mail: 139241@expocentr.ru
Country: USA
Россия, 114115, г. Москва, ул. Летниковская, д. 2, стр. 3 Bldg. 3, 2, Letnikovskaya Str., Moscow, 114115, Russia TEL +7 (495) 783-3999 FAX +7 (495) 783-3998 E-mail: ...