SALMA
Phone: 8 800 555 5329, +7 (921) 210-3187
Address: 14, Oktyabr'skiy Prospekt, 180000, Pskov, Russia
E-mail: salma60@mail.ru
Web: http://www.psksalma.ru
Country: Russia
Production of drying cameras. Automatic and semi-automatic control systems of the drying HOLZMEISTER chambers. Accessories and expendables, repair and maintenance.
SAMPO ROSENLEW LTD.
Phone: +358 (207) 550-555
Address: Konepajanranta 2A, FI-28101 Pori, Finland
E-mail: marketing@sampo-rosenlew.fi
Web: http://www.sampo-rosenlew.fi
Country: Finland
Sampo-Rosenlew is specialized to produce forest machines for thinning. Harvester HR46 is the best economical solution for first thinning. Forwarder FR28 is an excellent solution for timber transport.
SANDVIK PROCESS SYSTEMS AB

Address: Sweden
E-mail: 139507@expocentr.ru
Country: Sweden
Представительство в СНГ: Россия, г. Москва, ул. Полковая, д. 1 Representation Office in the CIS: 1, Polkovaya Str., Moscow, Russia TEL +7 (495) 689-8386 FAX +7 (495) 689-7124 E-mail: ...
SANDVIK SURFACE SOLUTIONS — DIVISION OF SANDVIK MATERIALS TECHNOLOGY DEUTSCHLAND GMBH

Phone: +49 (202) 26123-0
Address: Mühlenfeld 101, 58256 Ennepetal, Germany
E-mail: surface.solutions@sandvik.com
Web: http://www.sandvik.com/surfacesolutions
Country: Germany
Sandvik is one of the leading producers of press plates and endless press belts for the laminating and wood based panel industries for the production of HPL, CPL, LPL and MFC/LPL.
SATER-ROS, LTD
Address: Russia
E-mail: 139509@expocentr.ru
Country: Russia

SAWMILL CONCEPT
Phone: +7 (812) 324-9760, (921) 965-9061
Address: Office 4B, B/C Dom Shvetsii, 3, Shvedskiy Pereulok, 191186, Saint Petersburg, Russia
E-mail: sawmill.concept@gmail.com
Web: http://www.sawmillconcept.ru
Country: Russia
Supply of Swedish and other European sawmill equipment to Russia. Four Swedish companies are joined together: AVislanda, CGV, RS and GF. The high level of our innovations — advantages of our ...
SCHELLING ANLAGENBAU GMBH
Phone: +43 (5572) 396-291
Address: Gebhard-Schwärzler-Str. 34, A-6858 Schwarzach, Austria
E-mail: info@schelling.ru
Web: http://www.schelling.at
Country: Austria
Automatic cut-size saws for board materials.
SCHEUCH
Phone: +43 (7752) 905-0
Address: Weierfing 68, A-4971 Aurolzmünster, Austria
E-mail: office@scheuch.com
Web: http://www.scheuch.com
Country: Austria
Modern technologies in air cleaning techniques: dust extraction systems, filtering units, pneumatic transport systems, cleaning stations, dust siloses.
SCIENTIFIC AND TECHNICAL CENTER OF WOODWORKING MECHANICAL ENGINEERING, LLC (STC DREVMASH, LLC)
Phone: +7 (905) 522-0841
Address: Bldg. 1, 49, Bol'shaya Semenovskaya Str., 107023, Moscow, Russia
E-mail: info@rosdrevmash.ru
Web: http://www.rosdrevmash.ru
Country: Russia
Engineering in the field of technological equipment for woodworking. Organization of participation of members of the Drevmash Association in exhibitions.
SCM GROUP SPA
Address: Italy
E-mail: 139521@expocentr.ru
Country: Italy
Россия, 127273, г. Москва, ул. Отрадная, д. 2б, корп. 7 Bldg. 7, 2B, Otradnaya Str., Moscow, 127273, Russia TEL +7 (495) 787-0595 FAX +7 (495) 787-0595 (доб./ext. 201) E-mail: ...
SDM-PRESS
Address: 9-73, 1st Tekstil'shchikov Str., 109129, Moscow, Russia
E-mail: sdmpress@mtu-net.ru
Web: http://www.sdmpress.ru
Country: Russia
The journal publishes articles about new construction, road-building and earthmoving machines, street-sweepers and cleaners, self-propelled boom and tower cranes and other specialized machinery, ...
SDT-IMPEKS
Phone: +7 (495) 315-1022, 315-1383, 315-3283
Address: Ofdice 207A, 26, Krasnogo Mayaka Str., 117570, Moscow, Russia
E-mail: martimex@martimex.ru
Web: http://www.maritimex.ru
Country: Russia

SECAL S.R.L.

Phone: +39 (0423) 784248
Address: Via della Fornace 81/83, 31023 Resana (TV), Italy
E-mail: info@secalsrl.com
Web: http://www.secalsrl.com
Country: Italy
Italian kilns for high-quality and safe drying of any kind of wood and of different thickness. Steam treatment and ISMP 15/FAO phytosanitary chambers, turnkey solutions, boilers.
SENEG
Phone: +7 (495) 743-1115
Address: Bldg. 22, 61, Molodogvardeyskaya Str., 121351, Moscow, Russia
E-mail: corp@seneg.ru
Web: http://www.seneg.ru
Country: Russia
SENEG company is a Russian expert in protection of wood, it provides a full range of high-performance wood protective equipment for under the SENEG registered trademark: antiseptic and fire retardant ...
SENEZH SCIENCE AND PRODUCTION LABORATORY OF WOOD PROTECTION
Phone: +7 (495) 994-0409
Address: Senezh, Solnechnogorsk, Moscow Region, Russia
E-mail: max123-62@mail.ru
Web: http://senej.ru
Country: Russia
Works in the field of wood protection — identification of species of biretrosteel, the definition of the speed of their destructive activities, the choice of means and methods of protection dependent ...
SERRA MASCHINENBAU GMBH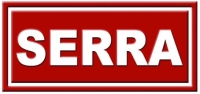 Phone: +49 (8051) 96400-0
Address: Bahnhof Str. 83, D-83253, Rimsting, Germany
E-mail: info@serra.de
Web: http://www.serra.de
Country: Germany
Manufacturer of horizontal industrial band saw mills for timber from 14 ab to 160 cm, developing of industrial saw milling plants. Manufacturer of band saw blades.
SHANDONG YILIN ALUMINUM INDUSTRY CO. LTD.
Phone: +86 (635) 4288510
Address: No.241 Beishunhe Street, Chiping County, Shandong Province, China
E-mail: yilinlvyewm@ylalu.com
Web: http://www.ylalu.com
Country: China
We provide special aluminium profiles and aluminum accessory parts for woodworking machinery, constantly carry out research and development of new products, and promote the woodworking machinery ...
SHERWOOD
Phone: +7 (8332) 37-32-63 / 64
Address: Office 21, 127A, Lenina Str., 610002, Kirov, Russia
E-mail: stanki@sherwood.kirov.ru
Web: http://www.sherwood-les.com
Country: Russia
SHERWOOD develops and manufactures various slabbing headrigs and log shapers. SHERWOOD technologies are used as a basis for production facilities for small-sized timber and log-house processing.
SIBMASHTORG
Phone: +7 (913) 777-7774
Address: 60/10, Stantsionnaya Str., 630096, Novosibirsk, Russia
E-mail: dir1@stanki1.com
Web: http://www.pilorama1.ru
Country: Russia
SIBMASHTORG is the part of Tayga Group of Companies – one of the leading manufacturers of sawmill and woodworking equipment. The company deals with sale and service maintenance of the main scope of ...
SIEMPELKAMP MASCHINEN- UND ANLAGENBAU GMBH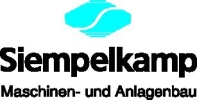 Phone: +49 (2151) 92-30
Address: Siempelkampstrasse 75, 47803 Krefeld, Germany
E-mail: wood@siempelkamp.com
Web: http://www.siempelkamp.com
Country: Germany
Siempelkamp Maschinen- und Anlagenbau supplies complete facilities worldwide for the production of wood based panels such as particle board, MDF, HDF and OSB.